Along with yoghurt cake this cake is a great French classic.
The quatre-quarts cake is really easy to make, it's delicious as it is but you can also make variants with other ingredients: add fruit, chocolate or cinnamon. Fill it with jam or coat it with chocolate... Choose whatever you fancy, it's a piece of cake to make!
For 8 slices
Ingredients from Mondizen
Ingredients from your kitchen
Sugar
3 large eggs
Butter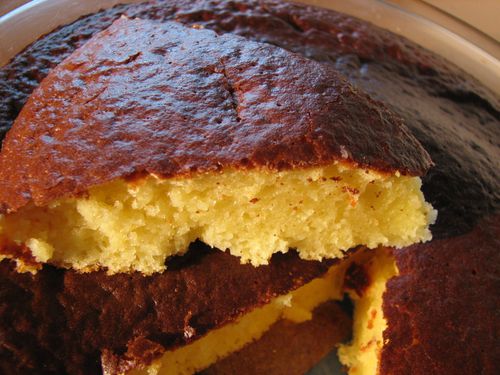 Preparation
Weigh the eggs. If they weigh 6.4 oz-180 g, you will need the same weight of flour, sugar and butter respectively. If your eggs weigh 7oz you will need the same amount for all the other ingredients this how the cake got its name « quatre-quarts », as there is ¼ egg, ¼ sugar, ¼ de butter and ¼ flour !
Pre-heat the oven to 180°C.
Beat the eggs and sugar and vanilla sugar in a mixing bowl until they become frothy and pale yellow.
Melt the butter in a saucepan on a low heat or in the microwave (Don't boil or burn the butter).
Add the melted butter to the egg and sugar mixture stir well to make sure it.
Add the sifted flour and the baking powder.
Put the mixture into a greased baking tin.
Bake in the oven for 40 minutes.
To check if the cake is cooked stick a knife into the middle if the blade comes out clean then you cake is ready.
Enjoy!
Even as it is, this cake will surprise you; it's simply scrumptious!
Buy the ingredients on Mondizen, your online French store.