Ingredients from Mondizen
1 bag Alsa vanilla sugar
Ingredients from your kitchen
300 g strawberries
20 cl cream
3 egg whites
75 g sugar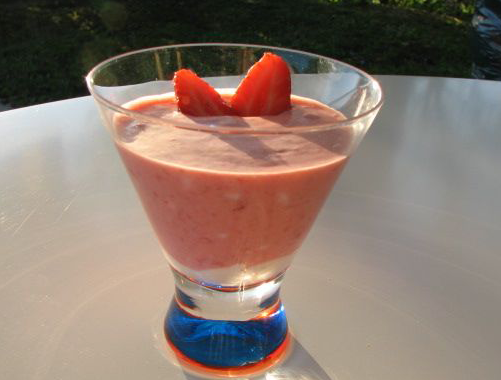 Preparation
In a blender, process the strawberries and sugar until it is a soft fluffy mixture.
In a bowl, whip the egg whites.
In another bowl, whip the cream until you obtain a beautiful "Chantilly".
Carefully, add the whipped eggs to the strawberries-sugar mixture. Then, slowly add the whipped cream.
Pour the mousse in serving glasses.
Leave in the fridge for at least one hour.
You can add a few pieces of straberry and a mint leaf to decorate your mousse.
Bon appetit!
Buy the ingredients on Mondizen