Gordes is one of the most beautiful villages of France.
It is located in the Provence region, close to Avignon another beautiful city.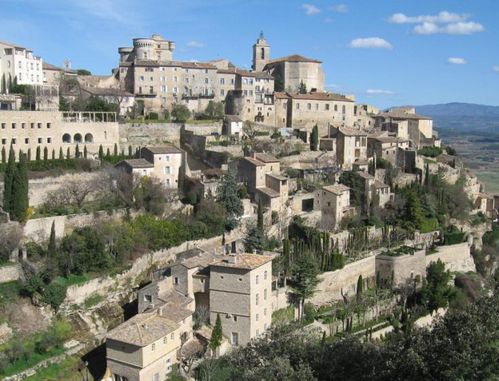 Gordes was built on heigths as a defense against many invasions. It was in a region beloging to the Roman Empire and you can many rests and ruins from this period in the region.
Then, at the death of King Rene, Gordes became French. But the city still had to battle against invasions.
Do you know King Rene? He died in 1481 and today, the calissons and nougats King Rene are very famous in the city of Aix-en-Provence.
You will find in Gorde a beautiful castle, houses and streets built in stone, narrow streets. And a beautiful view on the region.
Enjoy your stay at Gordes!