This week, let's discover Hunawihr, a beautiful traditional village of the Alsace region in the North-East of France, close to Germany.
Hunawihr is a village where you can admire typical Alsacians houses, decorated with beautiful flowers.
Hunawihr is also a place to enjoy a choucroute, the traditional Alsacian dish, with a glass of Riesling or Gewurztraminer, to nice!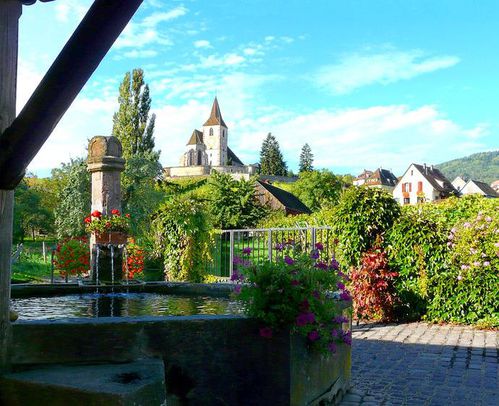 Enjoy your discovery of Hunawihr, one of the most beautiful villages of France, and see you next week!
And if you want to enjoy some French food and French products before your next trip to France, Mondizen, your French store is still here for you!