Compote is one of the easiest desserts you can make (as easy as "
pommes au four
").
Ingredients :
as many apples as you want (Golden or Gala for example),
sugar if you want but it's even not complulsory. Try without, if you don't like your compote without sugar, you can add some after. It's not a problem.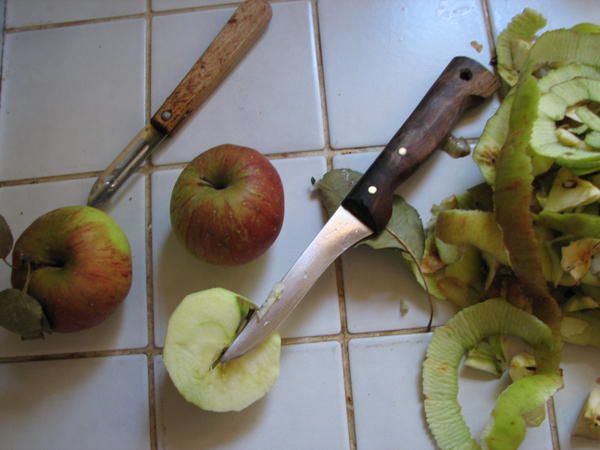 Éplucher (peel) the apples, remove the stalk, cut them into pieces.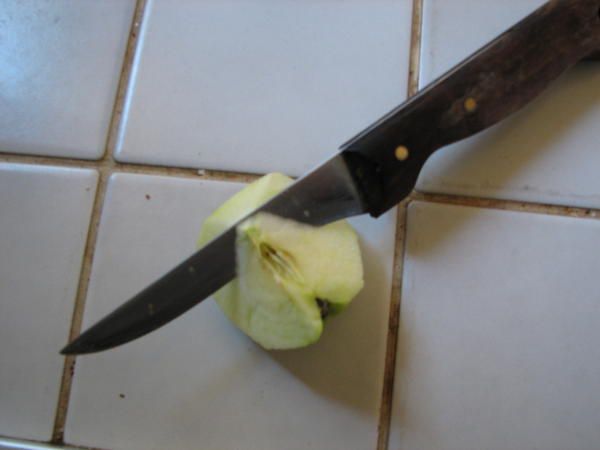 Put these pieces in a pan.
Cook slowly over a medium heat, at least 15-20 minutes.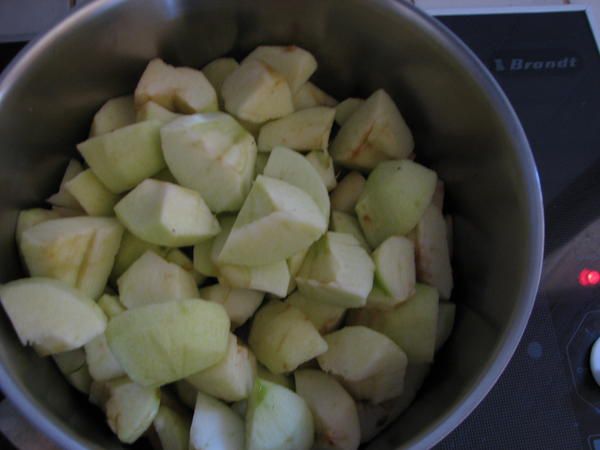 When the apples are cooked; mixer (blend).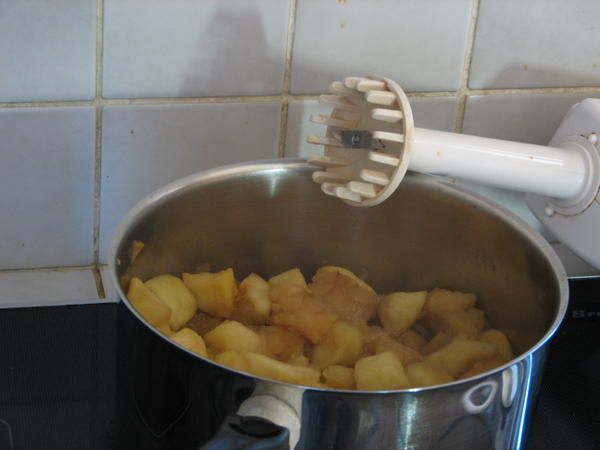 That's it. If you want to add some sugar, it's not too late.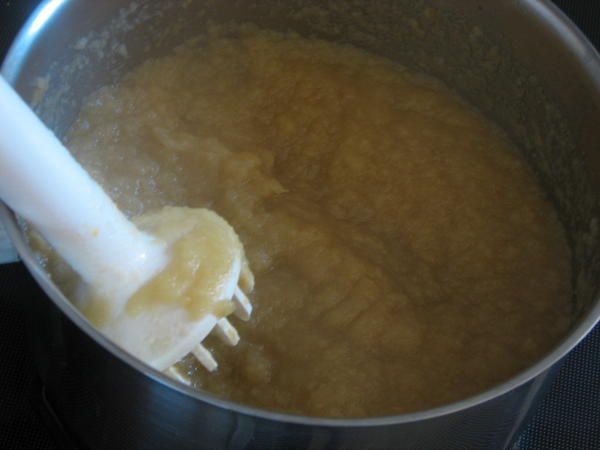 Back to "
pommes / poires
"
Back to "
desserts
"