That's an easy one.
We make croque-monsieur in winter or when we don't want to cook too much. Children love croque-monsieur.

Ingredients for 4 croque-monsieur :
8 slices of pain de mie,
8 slices of jambon cuit (ham),
8 pieces of fromage / cheese (choose according to your taste : "gruyère", "bleu" (blue cheese), camembert, fromage de chèvre (goat cheese),
Grated Cheese,
8 tablespoons bechamel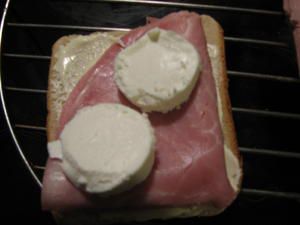 In an ovenproof dish, put 4 slices of pain de mie, on each spread some bechamel, put a slice of ham and cheese.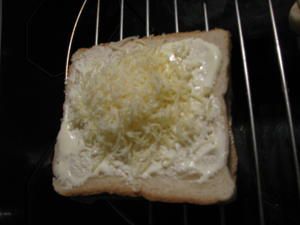 Cover with another slice of pain de mie.



Spread the end of the bechamel, add some grated cheese on top.

If you don't want to cook a bechamel, just spread "crème fraîche" (cream) instead.


Grill for 10 minutes max.

Have your croque-monsieur with a green salad.