One more, just for you!
If you are lucky enough to be in France during the Christmas season, then you cannot miss all the parades and celebrations.
In Epernay in Champagne, during the weekend of the 13th-15th of December, the city celebrates "Habits de Lumière".
Enjoy the parades, discover the city with so many beautiful lights and drink a glass of champagne of course!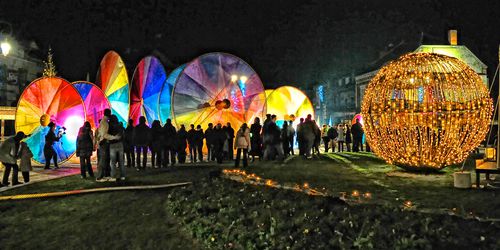 If you want to find out more about this lovely Christmas festival, please visit the Habits de lumiere website.
Talk to you soon for another discovery of French traditions!