French markets are very popular and they have something special. Good food, a lovely atmosphere, a taste of holidays!
During the month of December, there is another kind of markets you should visit: Christmas markets (marchés de Noël).
These markets are originally from the Alsace region close to Germany, but nowadays you can find them everywhere in France.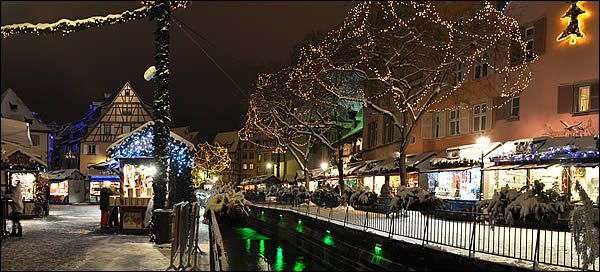 If you want to experiment the real magic of a traditional Christmas market, then I really recommend that you go to a market in Alsace.
In a Christmas market, you can find whatever you need for Christmas: decorations, presents, craft, food...
They are really nice with a lovely atmosphere.
You really should give them a try!
And if there is anything you cannot find in these markets, Mondizen your online French shop is here for your, we ship your French products internationally.