Interesting question, and I can tell you that all the French people are very busy planning their weekend now.
What weekend?
Tomorrow, August the 15th is a public holiday in France, and it is a Thursday... so do not try to contact any French company on Friday because everybody will be on a short holiday!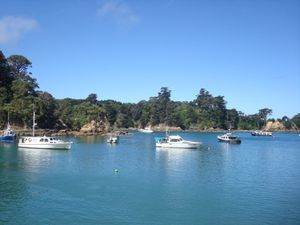 Except on Mondizen, we will still be here for you, replying to your emails and talking to you.
But, we inform you that their will be no shipping of the orders on Thursday and a very few on Friday. Normal shipping will resume on Monday.
We wish you a very pleasant week on Mondizen, you can still order of course, computers do not go on holiday...
Buy your French products, take your time, enjoy the summer, we will deal with your orders normally on our side, only the shipping will be delayed.