Mondizen offers a large selection of Cattier products. Cattier is a French brand manufacturing cosmetics and hygiene products. All the products of the Cattier brand are organic products.
Take care of your feet with the treatment cream for skin foot from Cattier. This cream will moisturize your skin and get it soft.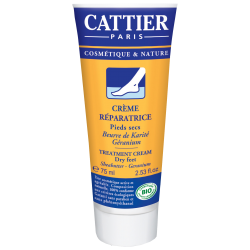 If you are tired after a long day or a long walk, you should try the Cattier relaxing foot spray. Your legs will feel light and very healthy.
Mondizen is the francophile's shop, we deliver your French products, French cosmetics all around the world. Get your French products delivered right to your door.