The end of year festivities will soon be upon us so order French Christmas and New Years specialities now. Stock up on your favourite chocolates, papillotes, Pyrénéens, Escargot by Lanvin, foie gras, confit de canard, rillettes and champagne.
Mondizen will help you to have a traditional French Christmas by delivering your favourite products to you, wherever you live in the world.
Just after Christmas and New Years it will be the 6thJanuary and Epiphany!
So order 'galettes des rois' now, to receive them in time for the event.
Wewill soon be putting them online. You will, therefore, be able to place a pre-order.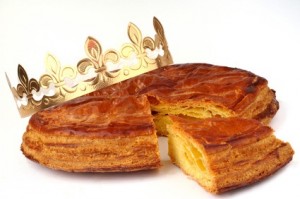 When we receive them in December we will send them out right away so that you get them in good time for Epiphany.
How organised do you have to be!!