You will love it! It is a surprising taste at first, but it is very nice, very subtil with a beautiful mustard flavour and a very light seaweed presence softened by the honey. Not too strong at all, well-balanced, this product is a lovely locally-made mustard.
One of the new products you will soon be able to buy on Mondizen as we are expending our regional offer. We are currently meeting many small French producers to discover new products.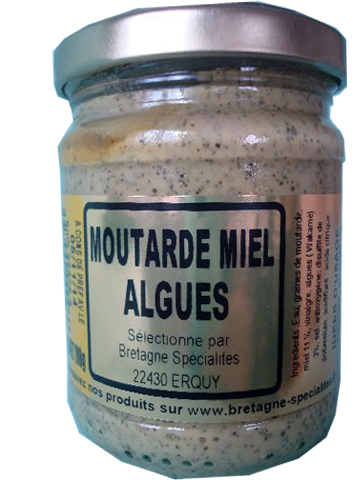 Most of these producers do not have a website, so their products are impossible to buy from overseas or even in other regions of France. But now, with Mondizen your online French store, it is possible! You can already buy some foie gras, duck confit, rillettes and terrines, you will soon be able to get this lovely mustard honey and seaweed made in Britany, this lovely French region close to the Atlantic coast.
Mondizen is your French shop, you can buy French products on our store and get them shipped internationally. We offer a wide range of everyday products but we are also improving our regional products offer so you can discover more of the French gastronomy even if you live far away from France!