If you love French food and especially regional products, then we are sure you will enjoy this new product we will soon put online on Mondizen.
confiture de lait! Do you know this treat? You should!
Confiture de lait means "milk jam". In fact, it is just milk slowly cooked with sugar. A confiture de lait takes between six and eight hours to cook...
But at the end, the result is just amazing! This confiture de lait has a soft texture, a lovely golden-brown colour and a caramel taste you cannot resist.
It is made in the beautiful French region of Normandy by a small producer. This confiture de lait is just perfect on a slice of bread and butter a "tartine", on crepes or pancakes. You can also use it in your baking, it will give this nice caramel flavour.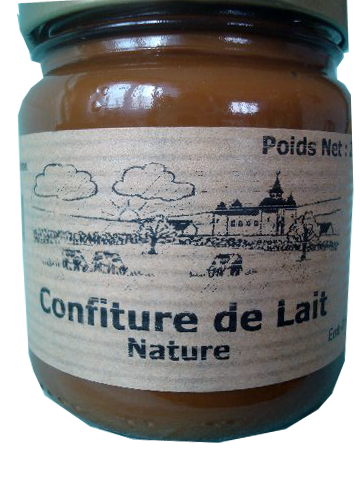 Mondizen is your French shop, buy the French products you love and have them shipped right to your door. Mondizen sells French products and ships them internationally. Mondizen also offers a large selection of traditional and regional French products made by small producers including jams, biscuits, pates, rillettes and foie gras.