This is one of the most famous and traditional French condiments ! And of course, you will find it on Mondizen, delivered wordlwide !
If you want to enjoy the full gourmet experience, try the Maille moutarde à l'ancienne. A delicate taste, not too strong, a rich taste. You can't make it wrong !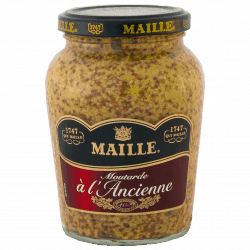 If you like strong sensations, then go for the Maille moutarde fine.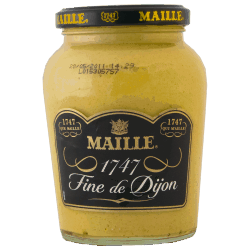 Enjoy your moutarde with sausages, a roast and even cold meat. You will experiment a real part of French gastronomy !