These macarons are really nice, you should give them a try!


Ingredients
1 bag Alsa baking powder
1 bag Alsa vanilla sugar
Icing sugar
50g 2oz semolina
2 oeufs
250g 10oz ground almond
60g 2oz caster sugar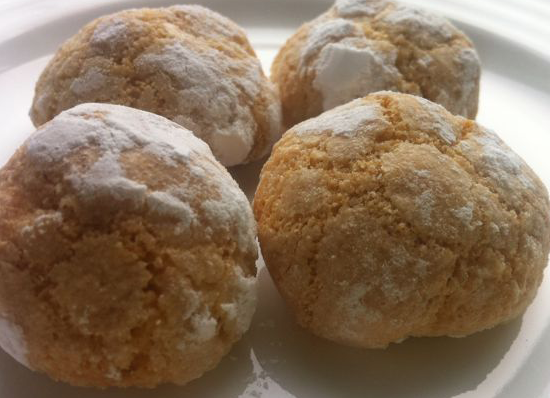 Preparation
Preheat the oven 180°C.
In a bowl, mix the dry ingredients then add the eggs lightly beaten.
Knit the dough.
Rub the palm of your hands with orange blossom flavour and roll 1 teaspoon of dough at a time.
Once you have small balls of dough, roll them in the icing sugar.
Put them on a baking paper and bake for 15-20mn.
Let cool on a rack.
You can buy the ingredients on Mondizen, your online French shop.
All the Mondizen team wishes you a Bon Appetit!
See you next time for another French recipe (even if this time we went a little bit further with our "Maroccan" macarons, but they are worth it!).