Let's go back to our discovery of the most beautiful villages of France.
This week, I take you to the Pays Basque region on the Atlantic coast of France, not fare from the Spanish border.
La Bastide Clairence is one of the most beautiful villages.
It was created in 1314 by Louis 1, king of Navarre and futur king of France.
This village has a splendid tradtional architecture. Some houses are made in stone, but many of them are made in the traditional way of Pays Basque, this unique architecture.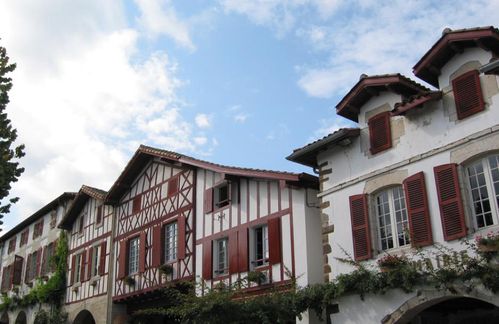 If you go there, don't forget to try the specialities and gourmet food like black cherry jam. This cherry jam is lovely on cheese. Yes! Even in France, you can find people putting jam on cheese! Unbelievable isn't it?
And you should also try their "gateau basque", a local pastry only made in this region.
See you next week for the discovery of a new French village.
Enjoy your week!