This week, we travel to the North of France to discover the beautiful village of Gerberoy in the Oise department in the Picardy region. Take a walk in this fantastic village and you will feel as if you were in Normandy with these specific half-timbered houses. Gerberoy used to have a castle, nowadays all what you can see of this medieval castle is ruins, but it is still charming!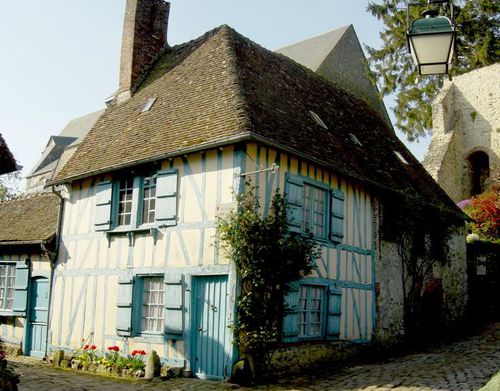 If you love French food and especially cheese, you'll have to try the Maroilles, a special cheese of this region. But be careful, it is a strong cheese!
See you next week for a new village of France. During this time, if you really want to have some French products, visit Mondizen, your online French shop and we will ship your French products right to your door.