Today, we go to Estaing in the Aveyront department, Southern France.
Estaing is regarded as one of the most beautiful villages of France with its "chateau" castle built in the 13th century.
Estaing is on the border of the Lot river. The gothic bridge on the Lot river is classed by UNESCO world heritage as a part of the famous pilgrimage Les Chemins de Compostelle. And every year, especially in summer, many pilgrims cross this bridge.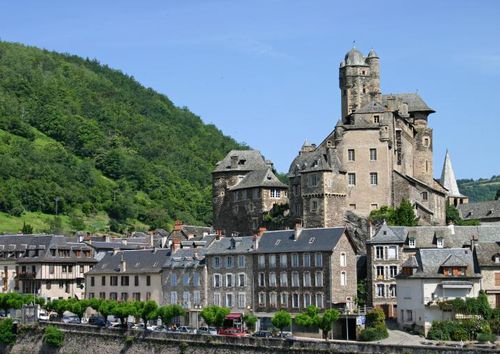 If you love good food and good wines, then this village is worth taking a lot. Arond Estaing, you will find small vineyards but with high quality wines.
And of course, in this region, you will enjoy a lot of specialities like terrines, pates and many other excellent French products.
Mondizen your French shop, takes you once a week to discover one of the most beautiful villages of France. Enjoy a journey to France, discover some new places and have a good time!