Let's continue our discovery of the most beautiful villages of France. It's Friday!
Today we will go to the central region of France in the Indre et Loire department in the Touraine region and we will discover a lovely village:
Crissay-sur-Manse.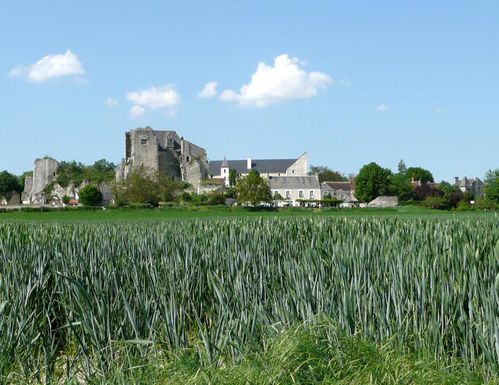 This village is very old and full of tradirtional French houses made from white limestone. These houses have mullioned windows and the result is charming! If you visit Crissay-sur-Marne, you will see the ruins of the 15th century castle and a 16th century church. If you love French poetry, the tomb of the wife of the famous poet Joachim Du Bellay is in this church.
The Touraine region is a great region with a very gentle weather, this is where most of the kings of France had their castles and you will find a lot of wonderful small villages.
If you enjoy traditional French food and French wine, in this region the Loire valley wines are produced and they make great white wines and a lot of local products made by small producers like terrines, cakes, biscuits and many other wonderful treats.