Today, we will discover a lovely village in the Jura region: Chateau-Chalon.
If you like quiet places, then Chateau-Chalon is just what you need. And if you love French food and wine, Chateau-Chalon is a very famous place where "vin jaune" yellow wines are made.
Chateau-Chalon is the oldest and most famous certified vineyards for vins jaunes, what we call "AOC".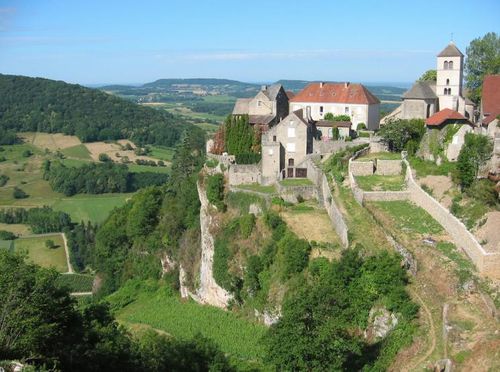 So if you are looking for a peacefull place wher you can enjoy French food and French wines, I think you should go to Chateau-Chalon.
Jura is a beautiful region, it is the region of the Morteau sausage and you will also find a lot of delicious cheeses like Comte, Morbier, Mont d'Or.