So here we are starting our "Tour de France" with Mondizen.
Today, we will take a trip to the Dordogne and Perigord region and we'll got to Beynac-et-Cazenac.
Do you know that the Perigord region, in the South-West of France, is the region of foie gras and duck confit?
If you want to enjoy a real and traditionnal foie gras or duck rillette, you should go there !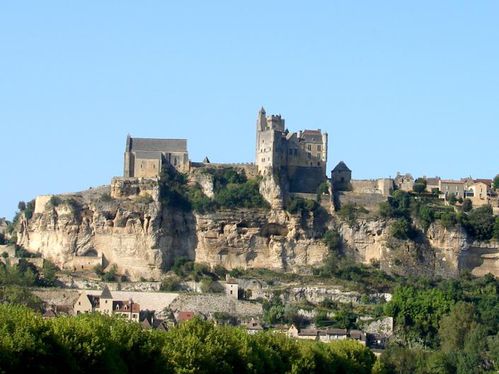 Beautiful isn't it? This castle is from the 12th century.