Sablé is a classic French cookie originating in Normandy.
In French, "sable" means "sand", so "sablé" refers to the sandy texture. It's excellent !

I would say it's a shortbread-like cookie.

Ingrédients:
130 g beurre doux / unsalted butter
270g farine / flour
½ teaspoon baking powder (levure chimique)
100g sucre / sugar
1 œuf / egg
- Preheat oven to 180 degrees C and place rack in the center of the oven. Line two baking sheets with parchment paper and set aside.
- In the bowl of your electric mixer, beat butter and sugar until light and fluffy (2-3 minutes). Add the egg and beat until blended.
- In a separate bowl, whisk together the flour and baking powder.
Add the flour mixture to the butter mixture and beat just until incorporated. Do not over mix the dough.
- Transfer the dough to a lightly floured work surface, knead the dough a few times to bring it together, and then divide the dough in half. Wrap each half in plastic wrap and refrigerate until firm (at least an hour).
- Remove one portion of the dough from the refrigerator and place on a lightly floured work surface. Roll out the dough until it is 1 cm thick. Using a lightly floured 5 cm round fluted cookie butter (emporte-pièce).
Cut out the sablés, placing them on the prepared sheet.
You can also roll the dough into walnut sized balls, and place 3cm apart on cookie sheets; flatten slightly.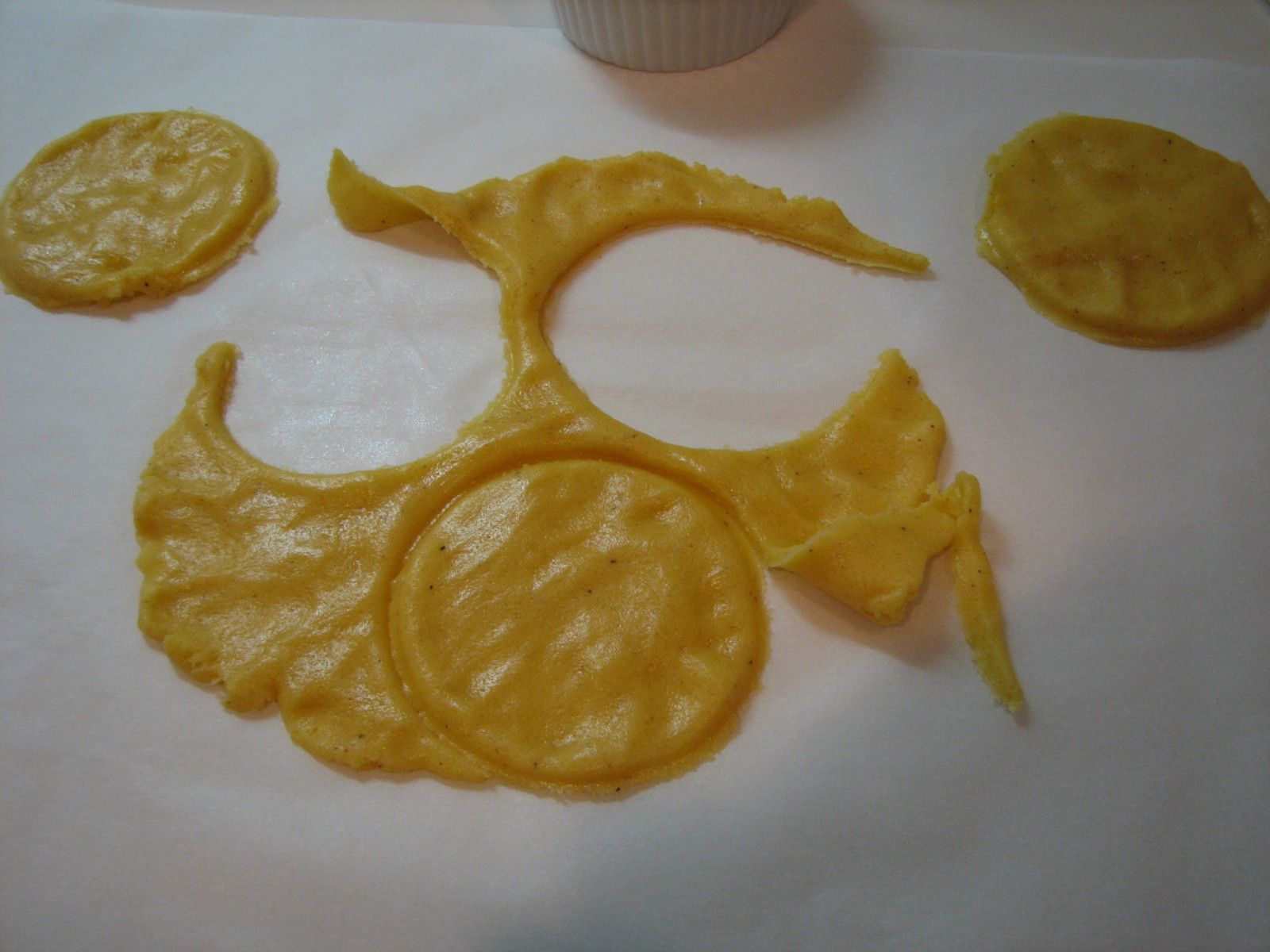 - Place the baking sheet of cut out cookies in the refrigerator for about 15 -20 minutes to chill the dough.
- Remove the cookies from the refrigerator. Bake cookies in the preheated oven for about 10-12 minutes (depending on size of cookie but no more, look at mine !!!!) or until golden brown around the edges.
Cool cookies on wire rack.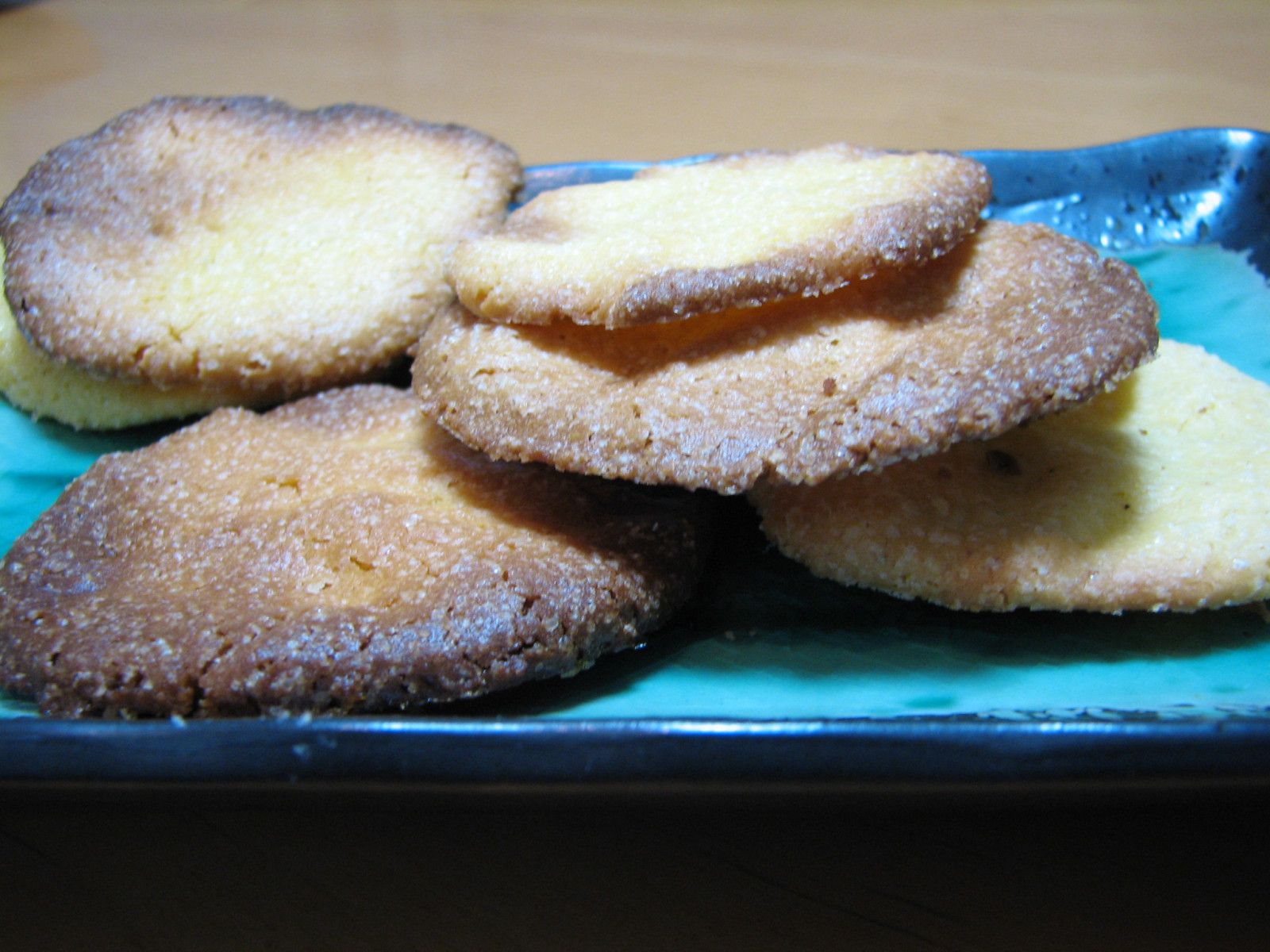 Store in an airtight container for up to a week.
If you want to try "sablé" in a "Breton" style, use "beurre salé" (salted butter) instead of "beurre doux".