Ingredients :

2 oeufs / eggs
2 bananes
20 cl lait
10 cl crème fraîche
100 g sucre (you can add more or less, depending on your own taste)
Beurre (for the ovenproof dish)


In a bowl, mix the eggs, sugar, milk and cream :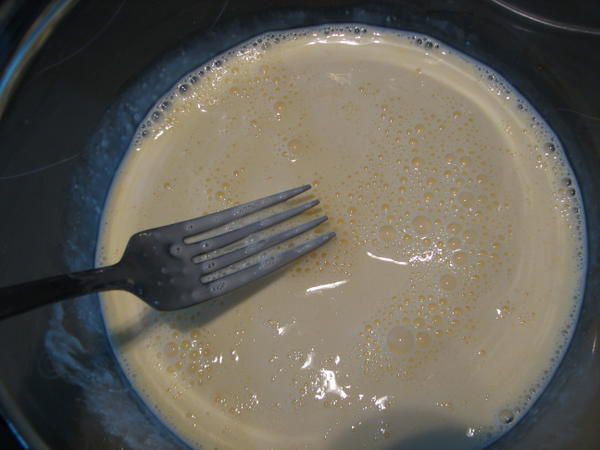 Slice the banana. "
Beurrer
" the ovenproof dish. Put the slices in it. Pour the eggs and sugar mixture.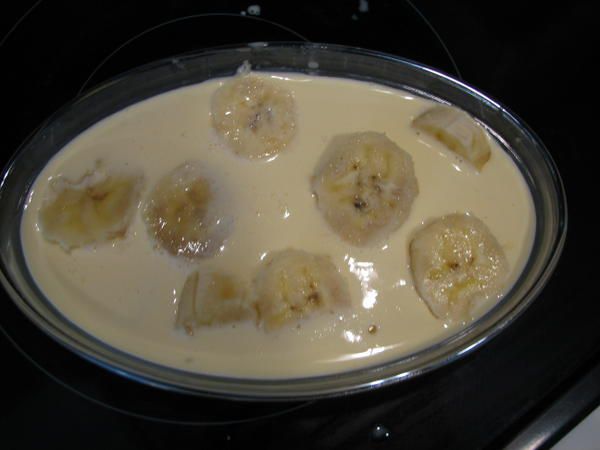 Bake for 30 mn, TH 150.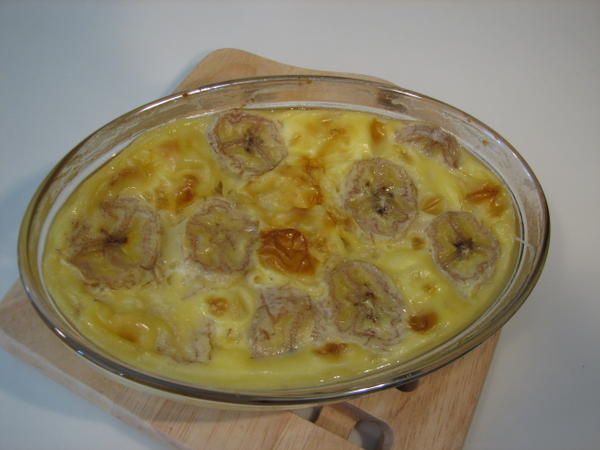 This easy recipe can be made with nearly all kind of fruit : apricot, peach, cherry, apple, pear...


Back to the desserts recipes list