Mardi gras is a special day. It's not a public holiday but children go to school in fancy dresses.
Mardi Gras (and also "carnaval") is a celebration practiced on the Tuesday prior to Ash Wednesday. It was designed as a way to "get it all out" before the sacrifices of Lent (le carême) began.
So don't worry if you see kids in the street wearing all kinds of fancy dresses.
Teenagers might also wear fancy dresses but less than children. What they like is to wander in town, sometimes throwing eggs and flour to their friends and if you walk to close to them... So, be careful if you don't want to receive an egg on your head !
At school, children might have a special « goûter » organized. A kind of party where everybody brings some cakes or something to drink and they might « brûler monsieur Carnaval ». In some schools, a big « Monsieur Carnaval » is built then burnt...
Children love it... They might alos dance around « Monsieur Carnaval » while he is burning.
And at this time of the year, you will see in every « boulangerie » or « pâtisserie » hips of « bugnes », « beignets » and « oreillettes ».
These small cakes are only made at this time of the year. Have at try. Be careful, « bugnes » and « oreillettes » are often covered with icing sugar and they're very crispy, so when you bite into, you'll be white with pieces of bugnes falling on you... But it's very good.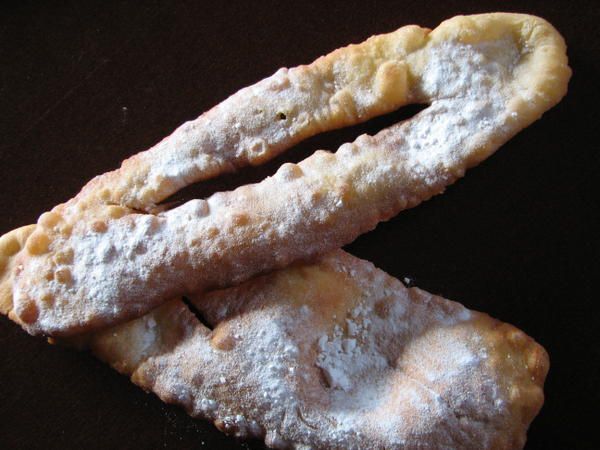 « Beignets » are more like donuts.



Carnaval de Nice

If you want to see a carnaval in France, go to « le carnaval de Nice ».
This year, it will last from 16 février until 2 mars.
You can go on the web, search « Nice, carnaval ». There's the website of the city of Nice on which you'll find all the informations, there might even be an English version !
You'll find some informations and hotels on this website too :
http://www.cote.azur.fr/actualites/carnaval-nice.htm
If you want to go there and spend a few days, book your hotel before.
The interesting moments are « corso » and « bataille de fleurs ».
On the first saturday, you'll see the arrival of the « Roi ». It's a big corso (parade) and bataille de fleurs (flowers fight). All you need to see !
On every week-end of the carnaval you can see a « corso » and « bataille de fleurs ». On the last one, you will also see « Monsieur Carnaval » burning and feux d'artifice (fireworks).
If you are free to choose when you want to go, try to go there during the week (less people, unless you like when it's crowded) : mardi 19 février and mercredi 20 (corso and bataille de fleurs), mardi 26 and mercredi 27 (also corso and bataille de fleurs).
Check on the official website to be sure they haven't moved the time and days of the shows.
You'll have to pay for most of the shows (general admission or « entrée » 10 euros, numbered seating or « tribune » from 15 to 25 !!, and free « gratuit » for children under 8).
Back to the article "food all year long"