Epiphany
In France, this occasion is now celebrated by everybody, and many people don't really know it's a religious event.
For this occasion, you will see everywhere, in the supermarkets and in the boulangeries (bakery shops), hips of « galettes des rois ».
A « galette des rois » is a kind of pie, sold with a golden crown.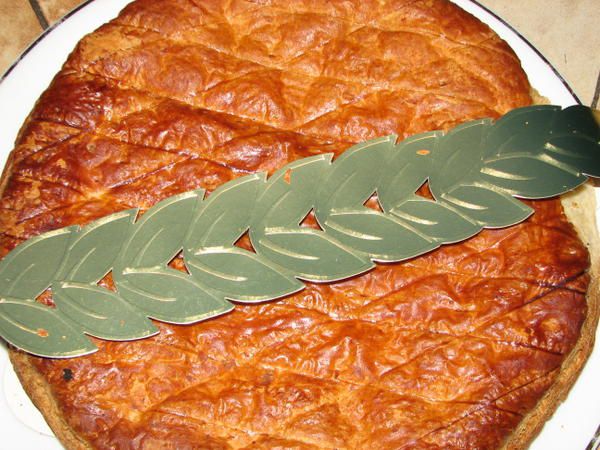 Inside this pie is hidden a charm « fève ». It used to be a religious character like an angel, but now it's more a famous character, a movie hero.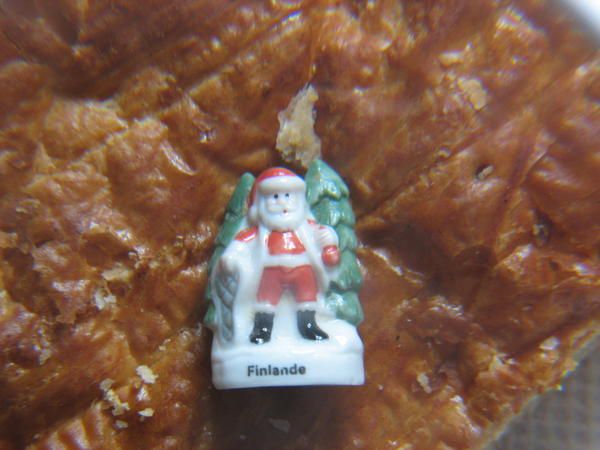 You will see different kinds of galette. Some are even « brioches » (sweet egg bread), shaped like a crown.
If you choose a « galette », choose a « galette frangipane ». It's the real one.
It means this galette is filled with frangipane which is a kind of marzipan. It's a mixture made of eggs, sugar and almonds. Very good !
How do we eat the « galette des rois » ?
It's a good excuse to invite some friends. In your kitchen, cut the galette, so that noone can see you if you nearly cut the charm and have to move it !!
Then, if there's a child, he can go under the table so that he can't see anaything. Take a piece of galette and ask :
« C'est pour qui » (who is it for ? )
Then the child says the name of people around the table and you give each piece to the « designated eater ».
It's a way of being fair and to involve the kids.
If I have the charm (fève) :
Then you become the king (roi) or the queen (reine). You put the crown on your head, and it depends on your friends or your family.
Some people ask the new king/queen to sing a song, some to say a few words, if so, just say « merci beaucoup, je suis enchanté d'être votre nouveau roi / reine ».
Some people ask nothing but drink to their new king/queen :
« vive le roi », « vive la reine ».
And that's it.
When do we eat a « galette des rois » ?
During all January because it's very good and people are not so hungry just after Christmas. Also because people « tirent les rois » with their friends, their family... So they eat a lot of « galettes ».
You can eat the galette at the end of a lunch or a dinner. You can also invite some friends for a coffee in the afternoon and have a piece of « galette » with.