Ingrédients :

Fromage à raclette (special raclette cheese),
Charcuterie (cooked pork meat),
Condiments (cornichons / gherkin)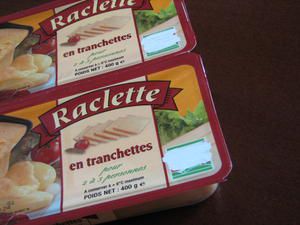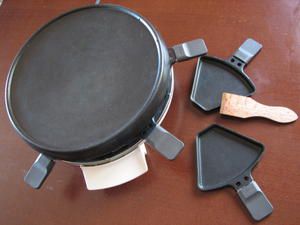 A traditional dish, easy to prepare.
All you have to do is to steam or boil the potatoes for 15 minutes (10 minutes in a cocotte minute). Do not peel them.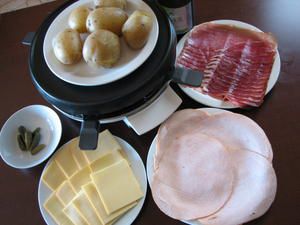 Then, everybody takes some charcuterie, potatoes, cornichons. Once in your plate, you can peel your own potatoes if you like.
Melt the cheese, pour it on the potaotes and cheese.
Bon appétit.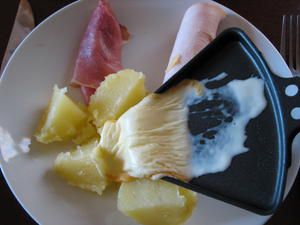 With a raclette you need a green salad and a white wine (sec / dry or a « vin de Savoie »).
As it's a heavy meal, it's better in winter.





Back to the plats principaux / main dishes list