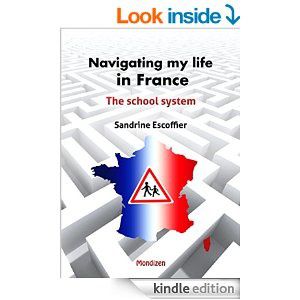 You live in France? You intend to live in France and you have a lot of questions, event some fears maybe?
The Navigating My Life booklets are here to help you.
Each booklet explains a subject of the French society, using pictures, giving useful tips, links and documents.
The Navigating my Life in France, The Complete Guide will be published within a few weeks. This book explains all you need to know about France, the French society and the French administration.
These booklets are available on Amazon:
http://www.amazon.com/Navigating-life-France-Working-studying-ebook/dp/B00LX4HDZC/ref=sr_1_1?ie=UTF8&qid=1409051709&sr=8-1&keywords=navigating+my+life